We took a cruise to the eastern Caribbean on the largest cruise ship in the world (at least for a little while)...
The Liberty of the Seas !
This is the ship itself...
Class & Type: Fredom-class cruise ship
Tonnage: 154,407 GRT (Gross Register Tons)
Length: 1,111.9 ft. (338.91 m)
Beam: 184 ft. (56.08 m)
Draught: 28 ft. (8.53 m)
Decks: 18 total, 15 passenger
Speed: 21.6 knot (40 km/h; 25 mph)
Capacity: 4,370 passengers (double occupancy)
Crew: 1,300 (average)

At Dinner on the second night of the cruise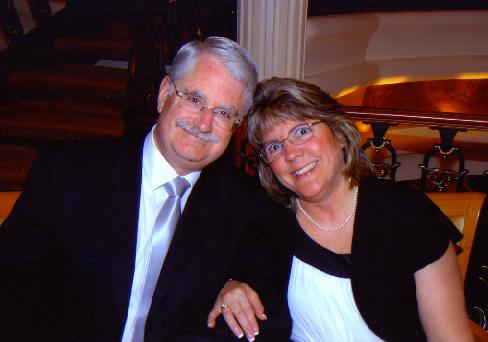 Coming back on board in San Juan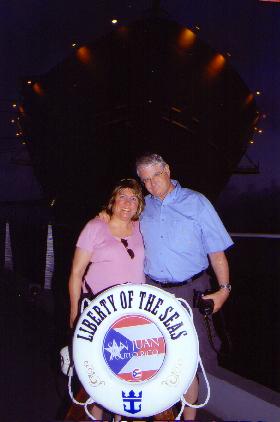 We took a ride on a Wave Runner during our shore excursion in Labadee, Haiti. Pat discovered that she enjoyed back-seat driving just as much on a Wave Runner as she does in a car!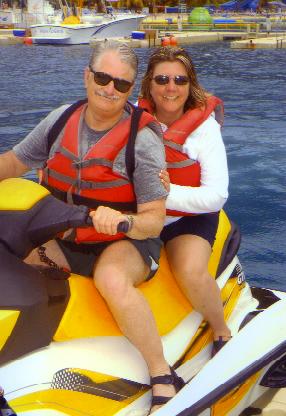 Check out our pages on our dinner companions, the ship itself, and our anniversary dinner!