I have been involved with the Kingsville, MD 4th of July parade annually since at least 1985. In the earliest years, I was contracted as a DJ to provide some music during the pre-parade activities at the reviewing stand as well as the major P.A. system. Over the years my involvement grew to include membership on the Parade Committee which helped plan and run the parade. Now, in addition to my committee service, I am the Master of Ceremonies for the parade itself and the pre-parade. Bonnie has attended this parade every year of her life. When she was an elementary school student, she started coming with me in my truck to "help" set up. Over the years, her "help" turned into real help. Her involvement continued to evolve to the point that one year during her high school years she was pressed into service at the last moment to assist me by being my surrogate on the ground during the pre-parade show making sure that the various acts were staged and ready to perform at their assigned time. This was very challenging because the show's very nature calls for impromptu decisions and adjustments as conditions warrant. From thatlarge responsibility, Bonnie was pressed into service again a year or two after that when she substituted at the last minute for the person scheduled as the Parade Marshall. This is the person who controls the flow of the marching units past the reviewing stand (and the largest part of the crowd). This person also keeps track of last minute changes in the parade line-up and keeps me informed of the changes so that my comments to the crowd can reflect reality. It requires attention to detail, quick thinking, leadership, and grace under pressure. She is superb!
Pat took these photos during the 2009 parade because Bonnie and I were too busy!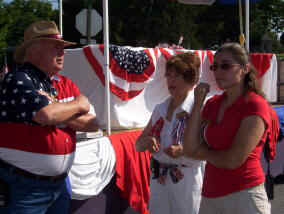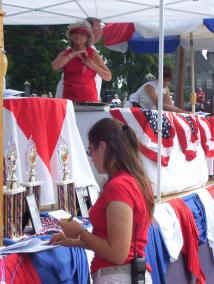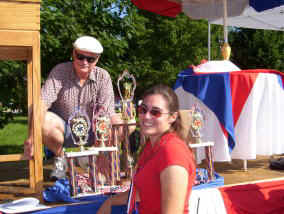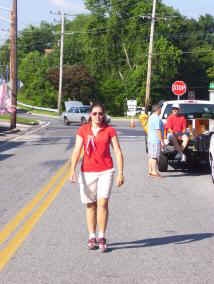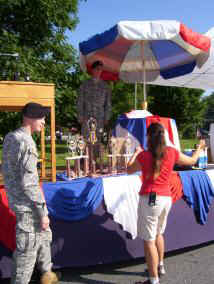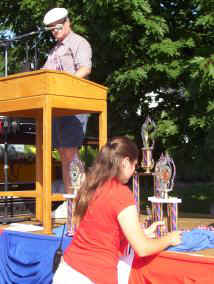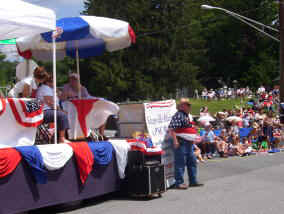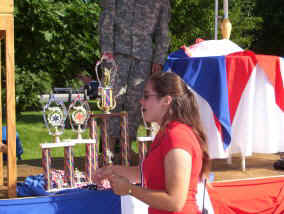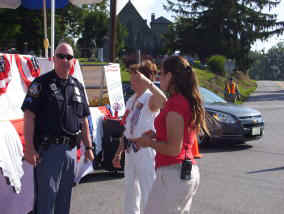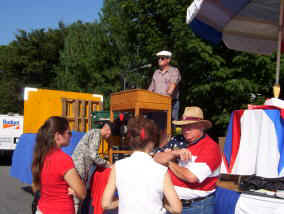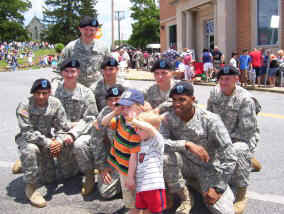 Above, during the parade set-up. There's lots of coordination and detail work to be done before a parade can march. We get a platoon of troops every year from the Aberdeen Proving Ground to help us with set-up and tear down, safety enforcement and logistics. Here are a couple of young parade goers probably meeting soldiers for the first time.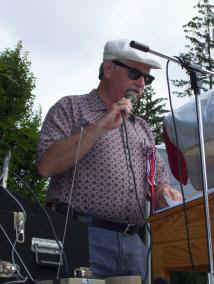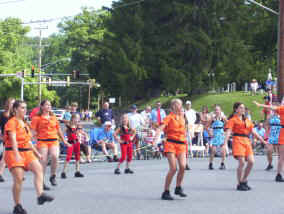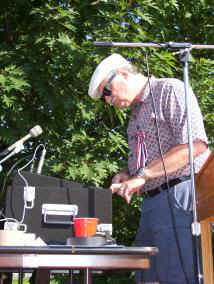 Here I'm making some announcements and cueing a song. In the middle is the dancing group of young ladies from the DJs Dance Studio. They always do a large production number that never fails to impress.