Bonnie was invited to make a presentation of her findings to the congregation of Cokesbury United Methodist Church, which is located adjacent to the location of Cokesbury College on June 7, 2009. These are some photos of the event.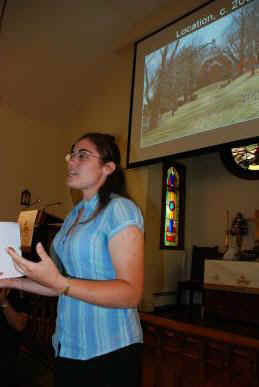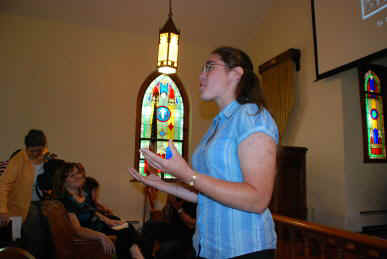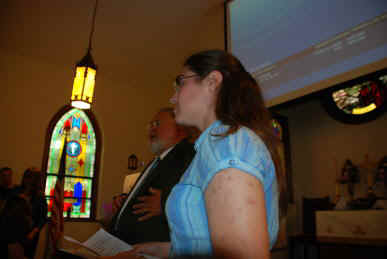 Bonnie making her presentation in the sanctuary.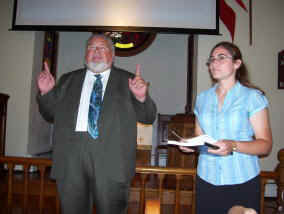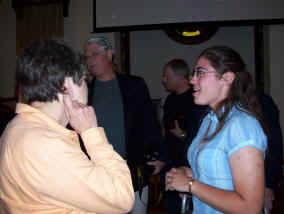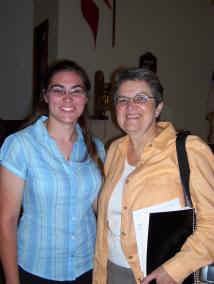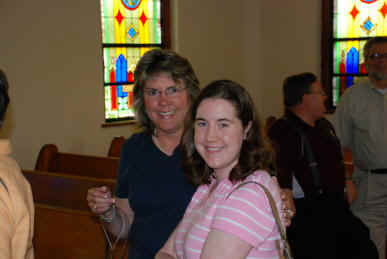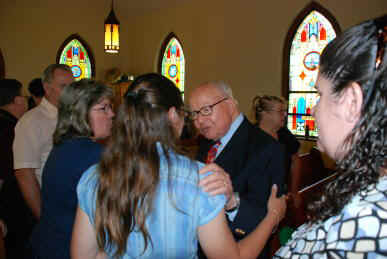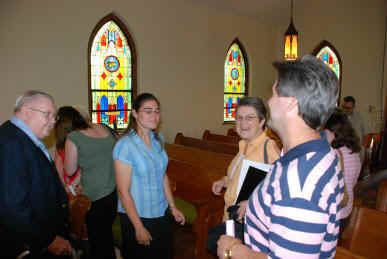 Left: Mom and Bonnie's friend Amanda. Center: Bonnie greets Earl Usery, a freind from Fallston UMC. Right: Bonnie talks with some attendees.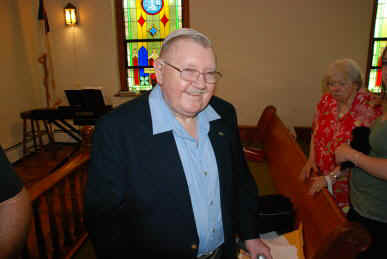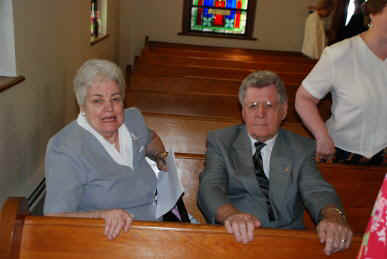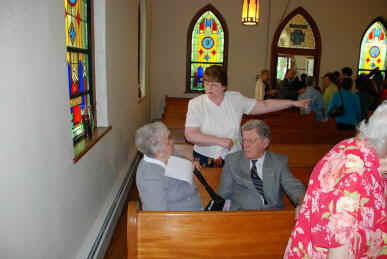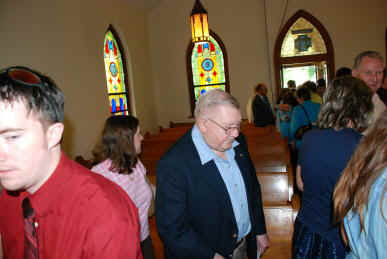 Proud Grandparents! Top Left, Pappy McCubbin. Top Right, Mom Mom and Pop Wicklin.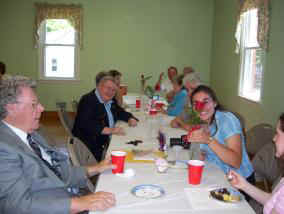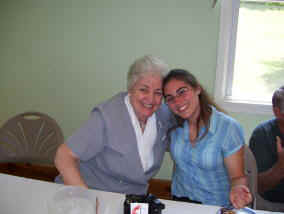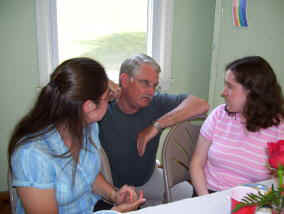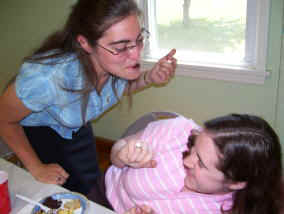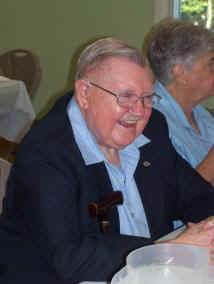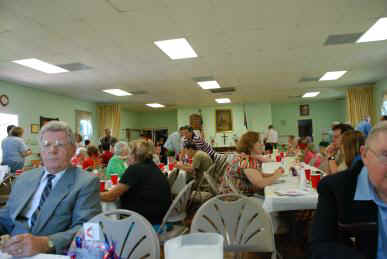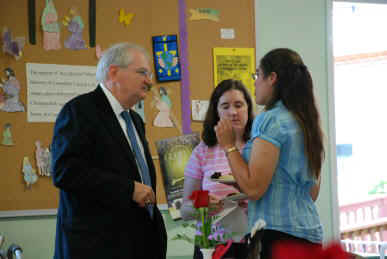 There was a luncheon reception in the hall after the presentation. Top, a proud Mom.